China is well-known for its offensive One-child policy and here is just another testimony of that fact from a speaker at the Victims of Communism Memorial event held in Washington DC earlier this June. Continue reading below to hear more about the forced abortions and other disgraceful policies in China.
The Most Violent Policy Against Women and Girls in the World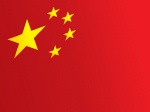 "The coercive enforcement of China's one-child policy causes more violence against women and girls than any other official policy on earth and any other official policy in the history of the world, " according to an expert speaking at a memorial for victims of communism.
Reggie Littlejohn, president of
Women's Rights Without Frontiers
, spoke at the Victims of Communism Memorial in Washington, D.C. on June 12. She described a recent case — one of many reported cases — of forced abortion in China:
Feng Jianmei was beaten and dragged into a vehicle by a group of Family Planning Officials while her husband, Deng Jiyuan, was out working. The officials asked for RMB 40,000 in fines from Feng Jianmei's family. When they did not receive the money, they forcibly aborted Feng at seven months, laying the body of her aborted baby next to her in the bed.
Feng Jianmei is not alone. The Chinese Communist Party estimates that it has "prevented" 400 million lives through its brutal One Child Policy. Every one of these 400 million snuffed out lives is a victim of communism.
Read more by clicking here...